Key drainage systems in Hanoi will be inspected after they have proved ineffective despite billions of dong being spent, the Government Inspectorate has announced.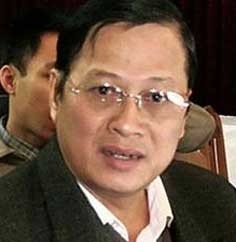 Mai Quoc Binh
Deputy chief of the inspectorate, Mai Quoc Binh, said at a press conference in Hanoi on Thursday that his office has also conducted unscheduled inspections as directed by the government in the wake of many pollution scandals.

He also announced the results of the inspectorate's October operations, and set out its plans for November and next year.

Since early this year, the agency has conducted extensive inspections on state and private organizations, agencies and enterprises, and tested their compliance with legal regulations and policies, especially taxes.

In October alone, 541 administrative inspections were conducted in ministries, departments and branches nationwide and violations causing losses of VND38 billion and 457 hectares of land found.

The agency has proposed that government recover VND21 billion and 450 hectares of land and penalize 29 individuals.

The agency has also carried out unscheduled inspections as directed by the government. A team led by Tran Duc Luong, head of the anti-corruption department, conducted an inspection of the auction sale of the triangular plot of land located between Tran Hung Dao, Nguyen Thai Hoc and Pham Ngu Lao Streets in District 1 that had caused a scandal recently.

The team will finish their tasks by the end of the year and results of the inspection will be made public.

For 2009, the agency will focus on economic groups, corporations and enterprises' investment activities as there is a large amount of funds being poured into the stock market, banking and real estate sectors.

The agency will also pay particular attention to environmental pollution inspections, following the exposure this year of illegal dumping of wastewater by many enterprises including Vedan and Hao Duong.

The environmental pollution the whole country is suffering now can be been seen as a consequence of a loose management mechanisms. The agency will therefore sharpen its focus on environmental pollution and propose appropriate disciplinary measures against offenders.

The agency will continue to conduct inspections on enterprises' equitization processes next year. Inspections carried out in the first ten months of the year have found many assets and properties of state companies turned into private hands through infringements in the process.