The Government has approved HCM City's plans to build two bridges over the Soai Rap River.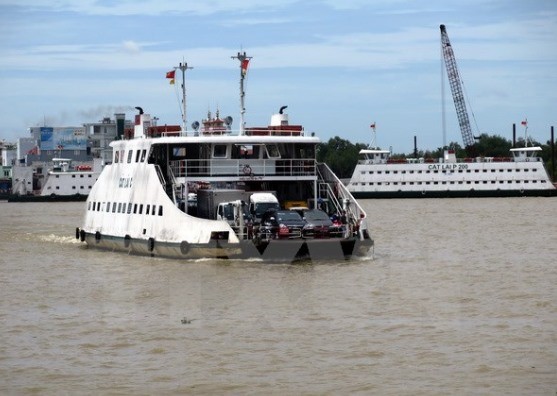 Ferries carry passengers and vehicles at the Cat Lai Ferry Station.
The Cat Lai Bridge will link the city's District 2 with Nhơn Trạch District in Đong Nai Province.
The Binh Khanh Bridge will link Nha Be and Can Gio districts.
The Government also green lighted construction of a new road parallel to the existing National Highway No 50 in the city.
Part of the city's traffic development master plan, they will all be finished before 2020.
The Government has instructed related agencies to complete the formalities for the projects and submit additional plans if there are any before December 31 this year.
The city wants to build the 4.5km Cat Lai Bridge – including its approach roads – to facilitate transport of goods from industrial parks on National Highway No 51 and in the Nhon Trach urban area to ports in districts 2 and 7.
The Binh Khanh Bridge will replace the Binh Khanh ferry, currently the only way to reach Can Gio from the city and badly overloaded.
The 8.6km road along National Highway No 50 from Nha Be District to the border of Long An Province would ease the load on the highway.