The Overseas Labor Management Department recently demanded labor export companies to directly recruit workers and end contracts with unlicensed organizations and individuals.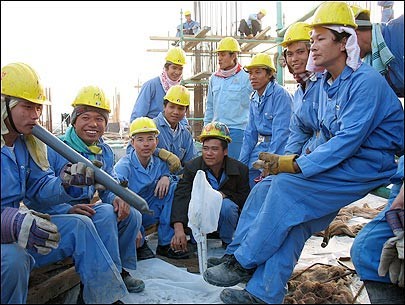 Vietnamese workers at a construction site in Doha
The department said organizations and individuals have taken advantage of contracts with labor exporters to recruit and collect money from laborers illegally, even sending workers aboard without licenses.
A report by the department said 6,200 workers traveled abroad for work in July, the highest number for a month this year.
The number of workers traveling aboard increased due to several markets in need for employees, such as Malaysia and Taiwan.
In the first seven months of the year, labor exporters sent 39,697 workers aboard. Taiwan is the leading market with 11,000 workers, followed by South Korea and Japan.