For the first time ever, the list of national Public Private Partnership projects in the 2016-2020 period was submitted to the Government late September by the Ministry of Planning and Investment.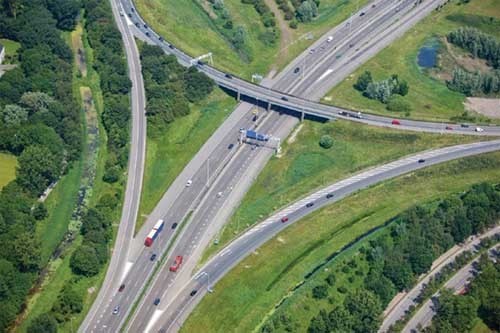 Illustrative image (Source: VNA)
The list was carefully selected from three ministries and four localities that have great demand for PPP capital, including the ministries of Transport, Health, Agriculture and Rural Development and the cities of Hanoi, HCM City and Da Nang, in addition to the province of Quang Ninh.
To be listed, such projects had to meet the requirements of large size, high feasibility, careful preparation, high importance and suitability.
A number of 68 projects have been chosen with total capital of 335 trillion VND (15 billion USD), of which the Government needs to prepare total capital of 115 trillion VND (5.2 billion USD).
The 68 projects were divided into two groups with 26 listed as top priority with total capital of 255 trillion VND (11.5 billion USD).
The Ministry of Planning and Investment has worked with the Ministry of Transport to name all 20 projects of the North–South High-Speed Railway on the list.
The top-priority list includes the Dong Dien Reservoir, a high-technology solid waste treatment plant in Hanoi, a waste water treatment plant in Hoa Khanh Industrial Park in central city of Da Nang, the monorail project No 3 in HCM City, and one project of the Ministry of Information and Communications.
"These are projects that basically can recoup their investment and attract concern from investors," Dao Quang Thu, Deputy Minister of Planning and Investment, was quoted as saying in Dau Tu (Vietnam Investment Review) newspaper.
The Ninh Binh-Thanh Hoa Highway project has attracted the most concern of investors. The four-lane, 107 km long project has five investors waiting approval.
"Due to the limitation of the Government's capital, it is difficult to encourage private investors to join PPP projects, and therefore, relevant authorities must pay attention to such priority PPP projects," the deputy minister added.
"To increase attraction for PPP projects, especially with international investors, the Government's risk share policy should be adjusted and updated soon, including the revenue guarantee," Nguyen Nhat, Deputy Minister of Transport, said.
In addition, the ministry has also published a PPP project list on the locality level including 40 projects (mostly transport) at a total cost of 40 trillion VND (1.8 billion USD).