The Prime Minister has issued a decree ordering related agencies to build more social housing projects to finish goals of social housing development which was written in the National Housing Development Strategy to 2020 with the vision to 2030.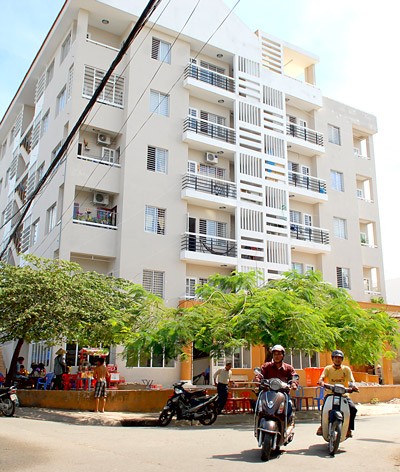 The PM orders to develop and improve social house quality (Photo: SGGP)
The PM asked chairpersons of people's committees in cities and provinces nationwide to create favorable condition of land use and paperwork to encourage investors, developers and enterprises to build more social housing projects for workers in industrial parks and economic zones.

Additionally, the quality of social housing must be improved. Infrastructure, traffic, medical services, education and cultural services must be built around the industrial parks and economic zones.

The Ministry of Construction should issue standards of the quality of social housing and more new materials in a bid to reduce cost of social housing and ensure essential services of medicine, culture and education in the housing projects and industrial parks.

In the decree, the PM also asked in planning of new urban zones and industrial parks, it must have detailed plan for workers and student along with special zones for building medical facilities, educational institutions and sport zones as per the regulation. Fund must be divided properly to invest in essential infrastructure such as kindergartens, schools, hospitals, cultural and sport houses in social house projects.
Local authority must use 20 percent of the land fund collected from new urban and commercial houses for social housing development for laborers and the low-income people in industrial parks.