Deputy Minister of Labor, War Invalids and Social Affairs Nguyen Trong Dam said that leaders of the local party committees and governments will be held responsibility if people in their regions fall in hunger during Tet holiday ( the Lunar New Year).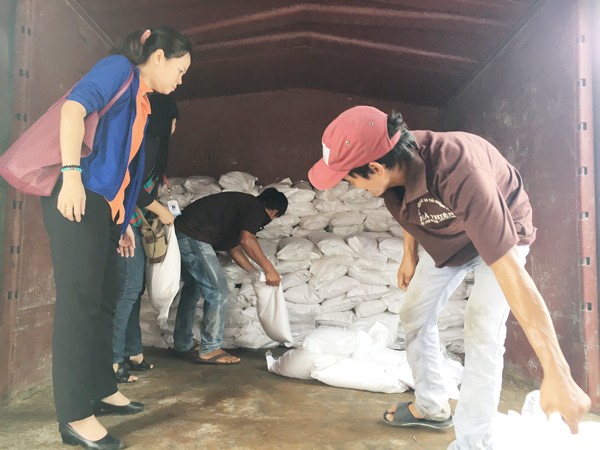 Rice must be provided to people for Tet holiday (Photo: SGGP)
In a press brief on January 5 on taking care of social welfare brackets, poor people and disadvantaged people, the Deputy Minister said that local party committees and administrations must assume responsibility in taking care of these above-mentioned people in Tet holidays.

So far, 40 provinces sent plans of Tet holiday preparation for people serving in the country revolutionary, poor families and disadvantaged people.

In 2016, natural disasters took place nationwide, badly affecting agricultural production and people's lives especially in the central and highlands provinces. Currently, 15 provinces have sent its reports asking for support of 17,000 tons of rice. The Ministry has issued its guideline to local administrations that provision of rice must be carried out before January 22.

In addition to supplying rice to poor people, Deputy Minister Dam said that all social welfare beneficiaries will receive support on the special holidays. The Ministry has submitted its plan of giving gifts to people serving in the country's revolution to the President for approval.
As per the Ministry's plan, gifts are worth VND400,000 and VND200,000; total expenditure for gifts is VND431 billion.

Furthermore, city and province leaders will also visit and give gifts to these special people as well as encourage organizations, individuals and enterprises to partake in charity movement nationwide. Labor unions will encourage companies to award good bonus for laborers or provide free bus fare for workers who return to their hometowns in Tet holidays to begin festivities with friends and family.