A grand requiem will be held on April 25 to commemorate the martyrs who passed away in Con Dao Prison on Con Dao Island off Vung Tau.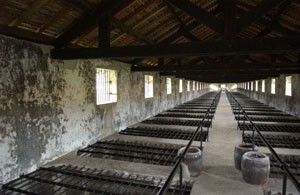 Part of Con Dao Prison (filed photo)
It will be organized at Hang Duong, the largest cemetery on the island and Wharf 914.
The organizers are the Ba Ria – Vung Tau Province People's Committee, Vietnam Buddhist Church, Committee for Overseas Vietnamese, and Vietnam Television.
The grand requiem will begin at 2 pm. Later, at 8 pm, the Con Dao Legend music program will be held at the cemetery, aired live on VTV2 and VTV4. Many famous Vietnamese and overseas Vietnamese artists will perform.
The Ministry of Foreign Affairs said it hopes the requiem will remind the younger generation, particularly young overseas Vietnamese, about the country's history and the sacrifices made by earlier generations.