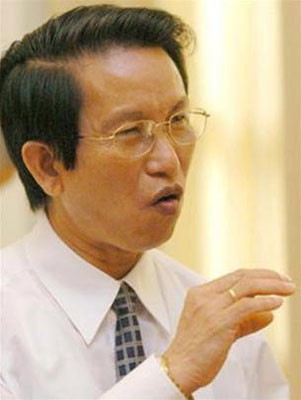 Mr. Mai Ai Truc
An interview with Minister of Natural Resources and Environment Mai Ai Truc about the "green barrier", generally implying food safety, facing Viet Nam post WTO.

What environmental barriers will Vietnamese enterprises face after WTO entry?

Tariffs are among the biggest barriers to trade liberalization. The roadmap for reducing the tariffs on specific products and services differs from country to country and depends on certain conditions, mainly the development level and the ability to adopt a market economy, of each country.
In fact, the more trade barriers come down, the more the non-trade barriers go up.
The environmental barrier, or 'green barrier' as it is often called, is one of these non-trade barriers. It provides strict regulations on food and commodity safety.
Developed countries usually erect environmental barriers to imports with their excuse that they're protecting public health and the environment. What they are really doing, however, is protecting their domestic production for the most part.
What can Vietnamese enterprises do to overcome these environmental barriers?


First, production materials must be clean. The cultivation, husbandry and preservation of food, agricultural and aquatic products must be safe. Above all, the use of fertilizers, pesticides and herbicides should not be rampant.
Second, production, processing, packing, preservation and transport must not cause harm to consumers.
Third, waste treatment must meet environmental standards.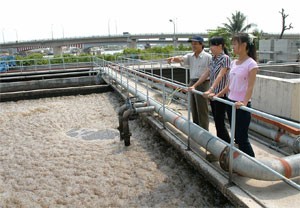 A waste treatment plant of Vissan Ltd, a food company in Ho Chi Minh City
What do you think of the "Green Enterprise" Award initiated by Sai Gon Giai Phong newspaper and the HCMC Department of Natural Resources and Environment?

It is more than just a practical activity to protect the environment; it will improve the competitiveness of local enterprises as we integrate into the global economy, especially post-WTO. These awards focus on the environmental activities of enterprises.

How will they benefit companies?

Vietnamese and foreign consumers will feel more secure with their products, and the companies' prestige will increase. These days consumers are paying much more attention to environmental standards and not only looking at quality and price.

In the long term, the Green Enterprise Award will be expanded nation-wide. What do you think about that?

I really appreciate it. I believe the relevant offices and agencies can do it.