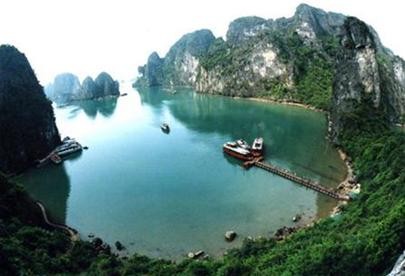 A view of Ha Long Bay
The UNESCO-listed Ha Long Bay has moved into the finals of the world's seven natural wonders contest organized by NewOpenWorld at
www.new7wonders.com
.
It is in 12th place in the 28-strong list in which the Amazon rainforest occupies first and second positions.

Vietnam is one three ASEAN member-countries besides Indonesia and Philippines to have their landscapes entering the final.

The voting for the New 7 Wonders of Nature will continue in until 2011 when the results will be announced.