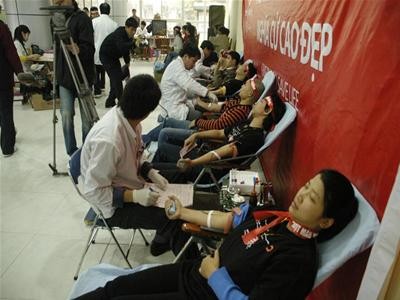 People donate blood in Ha Noi January 18 (Photo: Tien Phong)
Youths gave blood in Ha Noi January 18 to help poor patients during Tet.
Held at the Students' Culture House by Tien Phong newspaper and the National Institute of Hematology and Blood Transfusion, "Red Sunday" attracted hundreds of students.
More than 200 patients are expected to benefit.
It was attended by Doan Cong Huynh, editor in chief of Tien Phong, and officials from the Ministry of Health, WHO in Vietnam, and Ho Chi Minh Communist Youth Union.