The Hanoi Department of Transport has approved a policy to halt road maintenance fee collection on motorbikes for low effectiveness from January next year.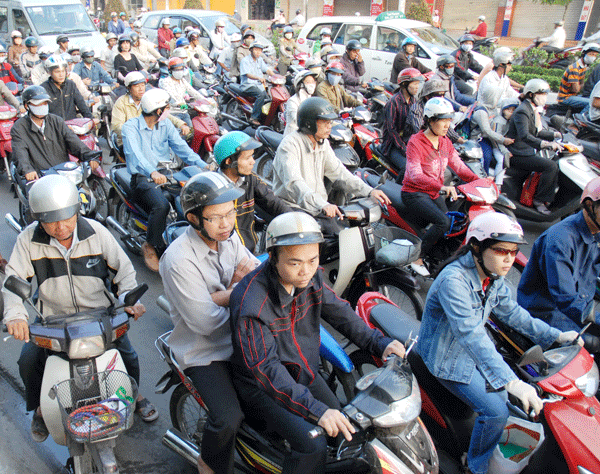 Motorbikes are the main means of transport in Vietnam (Photo: SGGP)
The capital city started collecting the toll on January 1, 2013 with a total revenue of VND55 billion (US$2.45 million) that year. The number reduced to VND36 billion in 2014 and VND3.6 billion in the first half of 2015.
According to the department, the fee's revenue has been reducing because of some reasons, for instance local authorities have faced with difficulties in controlling the real number of motorbikes outside the registered number. Some districts and towns have not positively collected the toll.
There are neither measures to remedy the low collection level nor sanctions to handle those not paying the fee.
Therefore, the department has approved a toll collection standstill to wait for more reasonable and convenient collection ways from authorized agencies.