The Asean children's international art festival aiming cultural exchanges among children from various countries in the region will be held in Haoi on May 29-June 2.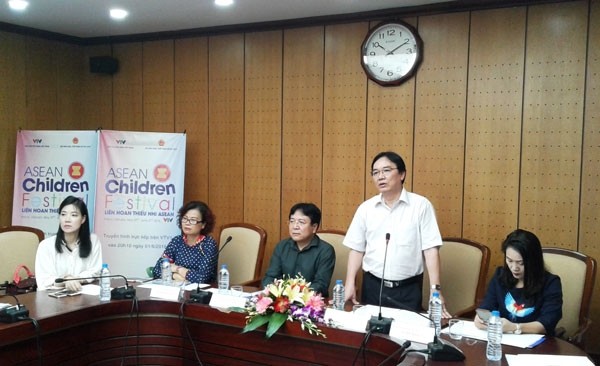 In the press conference of the festival.
Chidlren from 7 countries will participate in activities during the festival, such as visiting landscapes in the capital, folk games, joining homestay program to experience daily life with a Vietnamese family.
They will also take part in a music video themed "one vision, one identity, one community".
One of the highlight activities is an art gala which will be broadcast live on VTV1 channel at 8.10 p.m. on June 1.
The event celebrating the International Children's Day (on June 1) is jointly organized by the Ministry of Culture, Sport and Tourism, the Vietnam Television, embassies of Asean countries in Vietnam, the Cooperative Development Foundation (CDF) and Phuong Dong (Oriental) Culture Joint Stock Company.