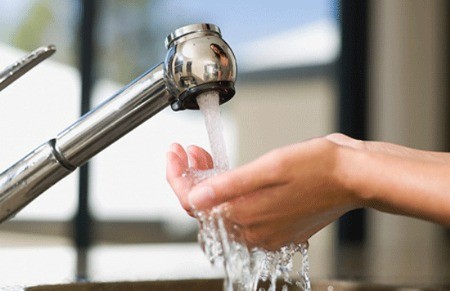 Price rate of safe drinking water will leap in Hanoi from October 1, said Nguyen Nhu Hai, director of the Hanoi Water Corporation on September 10
The Hanoi Water Corporation is set to increase price of safe drinking water from October 1, according to Nguyen Nhu Hai, Director, at a meeting with the press on September 10.
Price rate of safe drinking water will leap from 19.93 percent to 29.91 percent depending on quality from October 1. 
In next two successive years, 2014 and 2015, price will automatically jump from October 1 annually.
Nguyen Nhu Hai explained that they need to increase the price as overheads such as salary and electricity as well as other expenses have all gone up in the last three years.
Hence from October 1, the rate of safe drinking water for daily needs in Hanoi will cost VND8,818 per cubic meter for domestic purposes and VND16,285 per cubic meter for production units.