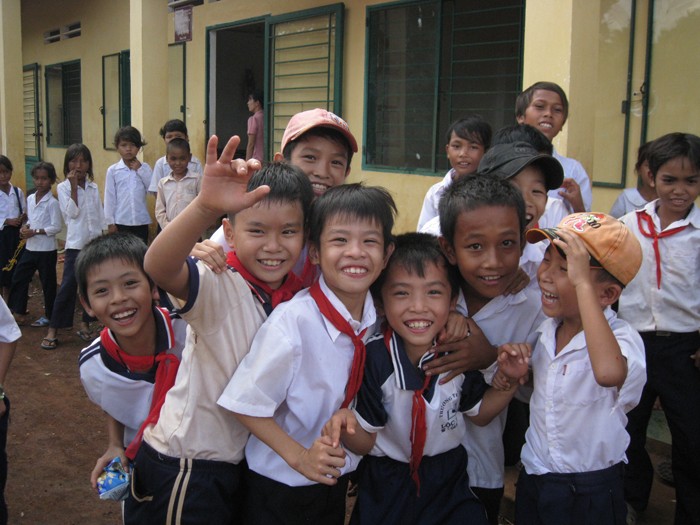 Pupils at Loc Hoa Primary School, Loc Ninh District, Binh Phuoc Province. (Photo:Thanh Huong)
The Hanoi Department of Education and Training has announced that pupils in the capital will enjoy 11 days off during the Lunar New Year holiday, which begins on February 3.
Under the decision, school holidays will start on January 28 and last until February 7. It will be for all levels of students from pre-primary, primary, lower secondary and high schools.
However, students at professional intermediate schools will have 17 days off during Tet holiday.
In addition, the department has asked all educational units not to use the state budget schools' fund to offer any form of gifts to individuals and organizations.