The Department of Science and Technology in the Mekong Delta province of Hau Giang has handed over the Certificate of Protected Geographical Indication (PGI) of brand name Hau Giang Feather-Back Fish issued by the Intellectual Property Bureau to the province's Office of Standards, Metrology and Quality.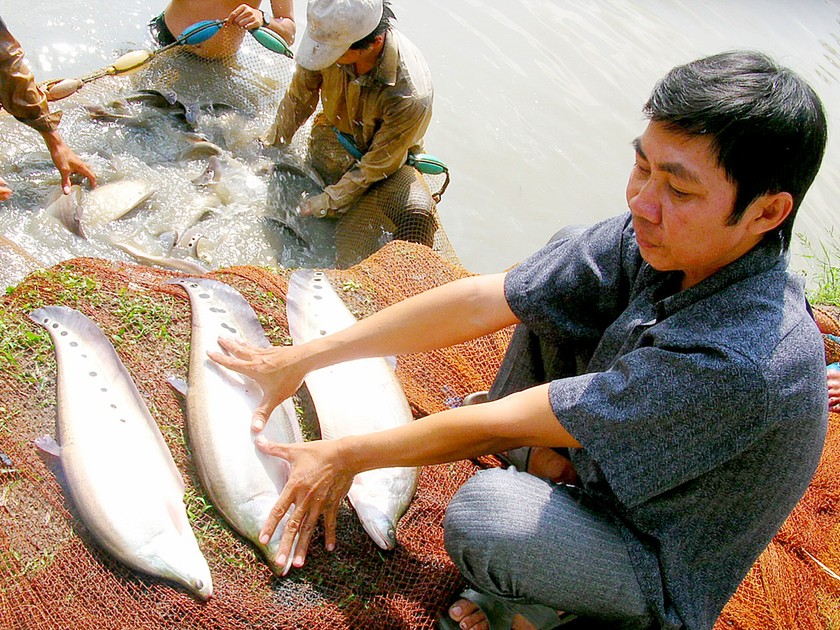 Feather-back fish harvested in Hau Giang Province (Photo: SGGP)
Products from feather-back fish of Hau Giang must be produced and processed in the province and meet quality norms. For instance the fish fillets must be pure white and firm. 
The feather-back fish is a well-known specialty of Hau Giang Province and considered to be the most delicious in the Mekong Delta. Products from the fish are famous nationwide with many ways to cook such as fish ball soup, salted fish fillets with lemongrass… 
Hau Giang Province has over 20 hectares of feather-back farming area with a total output exceeding 750 tons. 
 The Certificate of Protected Geographical Indication (PGI) will help feather-back fish producers in both domestic and foreign markets, said chairman of the province People's Committee Tran Cong Chanh.