According to new scientific data issued by the World Bank, Ho Chi Minh City will be among the cities across the world that will see worst affects of global warming and rise in temperatures by upto two degrees celsius in the next two to three decades.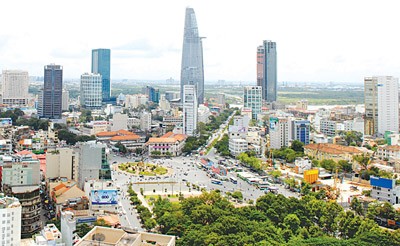 HCMC will be among the worst affected from global warming, according to a WB report (Photo: SGGP)
In the South East Asia region, Bangkok, Jakarta, Manila and Yangon will also see similar changes in climate.
Flooding will cause a major worry in urban areas in Vietnam, particularly because of increase in sea intrusion in the Mekong Delta area.
The Mekong Delta region is a major source of food in Vietnam, producing around 50 percent of the country's agricultural produce and contributing significantly to the country's rice export.
Sea-level rise of 30cm, expected to go up by 2040, could result in loss of 12 percent of rice cultivable area.
The World Bank is working with the Government of Vietnam on a range of policies to mitigate the impact of climate change and implementing measures in Ho Chi Minh City and the Mekong Delta to address some of these issues.