Attending at the event were Minister of Transport Nguyen Van The; Chairman of the People's Committee of HCMC Nguyen Thanh Phong; Tay Ninh Provincial Party Committee secretary Pham Viet Thanh; Chairman of the Tay Ninh People's Committee Pham Van Tan; Vice President of the National Committee for Traffic Safety, Khuat Viet Hung.

Prime Minister Nguyen Xuan Phuc has recently approved the construction project of HCMC-Moc Bai highway. It is set to start construction in 2021 and slated for completion by 2025.
The HCMC-Moc Bai expressway project has a total length of 53.5 kilometers with four lanes, starting from the Ring road 3 in HCMC and ending at Trang Bang district in Tay Ninh province.
The highway which costs nearly VND10.7 trillion (US$459.36 million) will be implemented under a public-private partnership, following the build-operate-transfer (BOT) format having state budget support.
Currently, the National Highway No 22 is the only road connecting HCMC and Moc Bai International Border Gate in Tay Ninh province, the international gateway to the ASEAN. The new highway is expected to reduce traffic pressure on the National Highway No 22 and contribute to the economic and social development of the southern economic hub city, Tay Ninh province, Vietnam's key southern economic zones and the South East Region.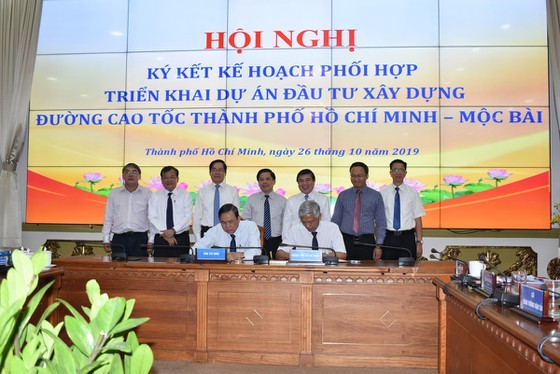 At the conference on signing a cooperation agreement to build the HCMC-Moc Bai expressway