Over 4.2 million voters in Ho Chi Minh City went to the polls yesterday to carry out their civic duties. Pham Phuong Thao, Head of HCMC's Election Council talked with the Sai Gon Giai Phong after the elections.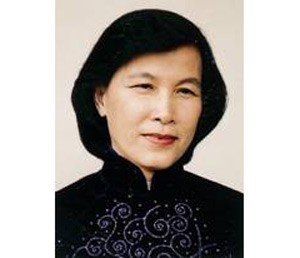 Ms. Pham Phuong Thao
What made this National Assembly poll successful?
It was the thorough preparation of related agencies and authorities. They provided voters with detailed information about election regulations.

It was the first time that the biographies and action plans of 51 HCMC candidates were printed and delivered to households for reference before election day.
 
Do you think HCMC voters selected the right deputies for the 12th NA?
 
I believe the city's voters took the polls seriously. They showed an awareness of their responsibility. They had many options to select from for the deputies who will represent them at the NA since the city had the largest number of candidates in the country.
 
What does it mean that over 99 percent of voters went to the polls?
 
That number says that voters cared about this important political event. They considered voting to be both their right and their duty. Young people, in particular, were very excited when they went to the polls for the first time to exercise their rights.
 
The numbers express the wishes of over 4.2 million voters from various ages, religions, ethnic groups and classes.

What should the city's 26 new NA deputies do differently to be worthy of people's confidence?
 
They have to listen to people's opinions to develop the city's potential, and make a great contribution to the country's development. The 12th NA is a NA of reform and integration, so every deputy as well as HCMC NA delegation has to be an active catalyst in that process.
Related article:
Over 99% of Voters Cast Ballots