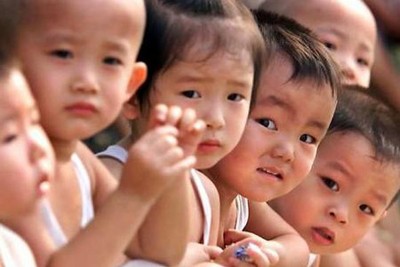 Vietnam focuses on reducing gender imbalance
The Ministry of Health has planned to spend about VND3 trillion (US$144 million) in projects to reduce the increasing gender imbalance.
This figure was released by Duong Quoc Trong, head of the Department of Population and Family Planning under the Ministry of Health.
The Ministry has earmarked about VND3 trillion for projects under which gender imbalance will be greatly reduced during the period 2013-2020, said Trong.
 
These projects include a plan to give a number of benefits to parents that have two daughters and who comply with the policy that every family should have no more than two children, Trong said.
 
Benefits include a cash payment when a family has a second daughter, and support for school tuition and health insurance for both daughters as they grow up.
 
Sex ratio at birth in Vietnam increased by an average of 0.1 percent per year from 1979-1999. However, from 2006 to date, this ratio has grown by as much as 1 percent. If this trend continues, more than 4.3 million Vietnamese men will be unable to find a wife by 2050.