The heaviest hail, at least since 2001, ravaged the northern mountainous province of Bac Kan early morning of Sunday, according to the province's Hydrometeorology Forecast Center.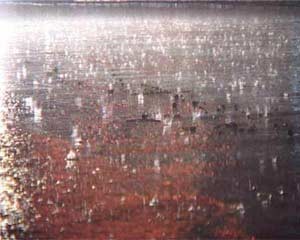 Hail often happens in the moutainous areas

The hail lasted over 20 minutes, with 1 to 2 cm-in-diameter balls of ice, or even 5 to 6 centimeters in some areas.

It was accompanied by strong wind with the speed of 28 meter per second, blowing off many roofs and lights in the town of Bac Kan.

A big tree in the Bac Kan Province People's Committee headquarter was hurled to the garage and damaged three cars.

The local authority is busy reckoning up total losses and recovering from the disaster.