The provinces of Hoa Binh, Son La, Thanh Hoa, Nghe An and Ha Tinh continue experiencing heavy rains. Besides, possible thunderstorms and whirlwinds will hit these areas.
The center predicted that Hanoi continues suffering heavy rains and thunderstorms with highest temperature at 31 degrees Celsius.
The central highlands and southern region will have rains in the next two to three days due to the southwest monsoon. The highest temperature will reach at 26 to 19 degrees Celsius and be at 32 degrees Celsius.
While, a low-pressure system centered at early morning July 17 in the Tokin Gulf causing this area to suffer thunderstorms, heavy rains and strong winds.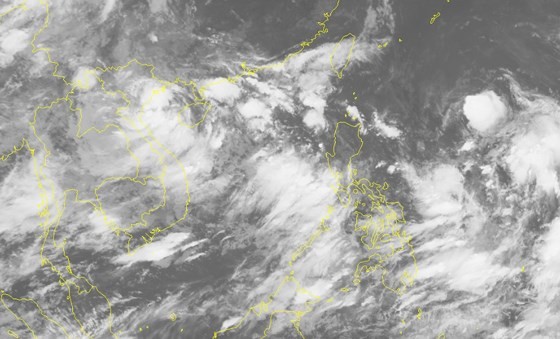 Low pressure system can develop into tropical low-pressure
The center said in the next 12 hours, low-pressure system will be able to move and develop into a tropical low-pressure.
At 1am July 16, tropical low-pressure will be 100 to 150km from offshore of Ha Tinh to Thanh Hoa provinces. The strongest wind speed near the center will be 40 to 50km per hour at level 8.
Due to effects of low-pressure zone, tonight and tomorrow night, the Tokin gulf area will experience heavy rains and thunderstorms.
The coastal provinces of Binh Thuan to Ca Mau and Ca Mau to Kien Giang continue suffering strong thunderstorms and possible whirlwinds.