The National Institute of Nutrition, the Ministry of Health and the United Nations Children's Fund, announced the results of a nutrition survey in 2010 and the national nutrition strategy for the period 2011-2020 at a meeting in Hanoi on April 4.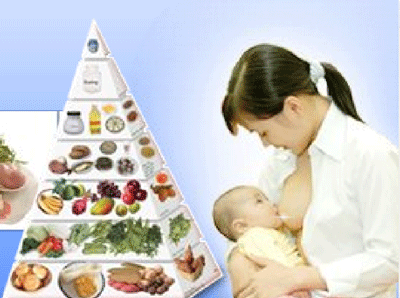 Suggested nutritious food pyramid that must be consumed for good health
More than 17 per cent of children are suffering from malnutrition in Vietnam, especially in disadvantaged and natural disaster-hit areas, according to the National Institute of Nutrition.
According to the survey, up to 29.3 per cent of children less than five years of age suffer from stunted growth in the country.
The survey also showed that 31 provinces recorded a figure over 30 per cent and two provinces with 40 per cent.
In 2010, around 1.3 million children under the age of five were underweight; approximately 2.1 million were stunted for their age and 520,000 toddlers were under-nourished.
More worrisome is the fact that while children in remote districts are suffering from malnutrition, their counterparts in big cities are facing obesity.
The survey pointed out that the country has six per cent obese kids, especially in the country's two biggest cities, Ho Chi Minh City and Hanoi, with 15 per cent and 12 per cent respectively.