Hundreds of dwellers fled from a 37-storey high grade apartment block at Saigon Pearl residential complex after spotting a fire spreading from an apartment in the 28th storey at 9p.m. on Monday.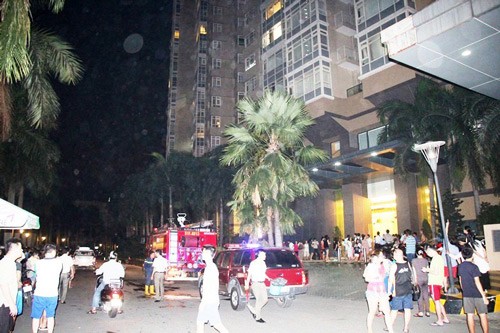 Firetrucks mobilized to stamp out a fire at Saigon Pearl residential complex in Binh Thanh, HCMC on April 17 (Photo: SGGP)
The complex locates at 92 Nguyen Huu Canh street, Binh Thanh district.

At first, people heard fire alarm sounding but kept staying indoor because they thought that was from a firefighting drill.

Until some saw smoke spreading from the apartment and screamed, hundreds of households rushed out from the buildings.

Authorized agencies and firefighting forces in Binh Thanh sent firetrucks together with 60 firemen to the scene and stamped out the fire after some minutes.

At 10:30 p.m., many households still did not dare to return their apartments.

The cause of the fire is under investigation.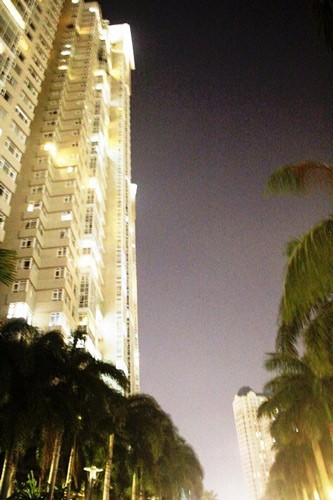 The apartment block where the fire occurs in BinhThanh, HCMC on April 17 (Photo: SGGP)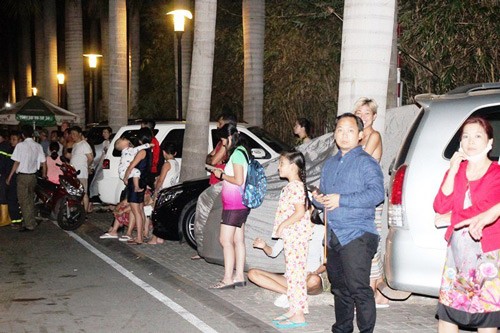 Dwellers leave the apartment block for streets after being aware of the fire (Photo: SGGP)