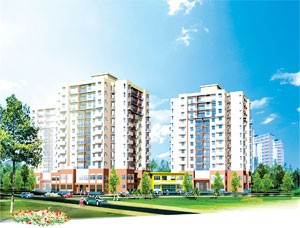 An urban project in Ho Chi Minh City
For years, Ho Chi Minh City has always been considered the country's leading city in building houses for the low-income earners. However, it has yet encountered hard and long-lasting problems. The online dialogue was an effort to help clear those hindrances.
At the dialogue transmitted live on HTV9, the public could voice questions directly to leaders of the City People's Committee on the phone. Live audience and invited guests were able to do the same.

Especially, Mr. Nguyễn Minh Triết, member of the Poliburo and the City's Party Secretary, also took part in the dialogue as a city elector.
 
Within an hour, over 70 questions came on the phone revolving housing for low-income earners, and representatives of the City leaders immediately offered satisfactory answers online.
Earlier, the Ho Chi Minh City authorities had proposed the problem on whether to make instalment payment for houses with gold or with paper notes. At this first stage, the online dialogue has  gained positive signs and widespread support.