The Ministry of Transport organized the inauguration ceremony & opened to traffic the Hoang Minh Giam-Nguyen Chanh flyover after five months of construction.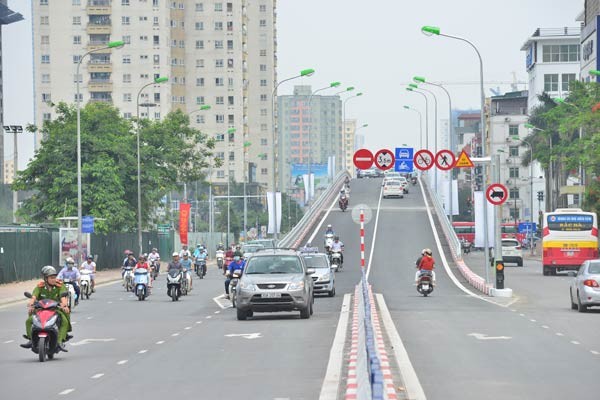 Hoang Minh Giam -nguyen Chanh flyover
The flyover was started construction on December 2015 & applied NS Ecopile technology with 600 meters long and 9 meters wide & its speed of 40km per hour.
The Hoang Minh Giam-Nguyen Chanh flyover is under the number 4 investment construction project with total investment capital of VND 148 billion.
Yesterday, traffic was allowed to flow on the flyover. However, trucks, walkers are not allowed to travel on the flyover. This is the 8th steel flyover in Hanoi, contributing to reduce traffic jam at the intersection of Trung Hoa.