One person died while three others were brought to the hospital after a house in Cua Bac Street, located in Ba Dinh District in Hanoi collapsed at around 3:15 am today.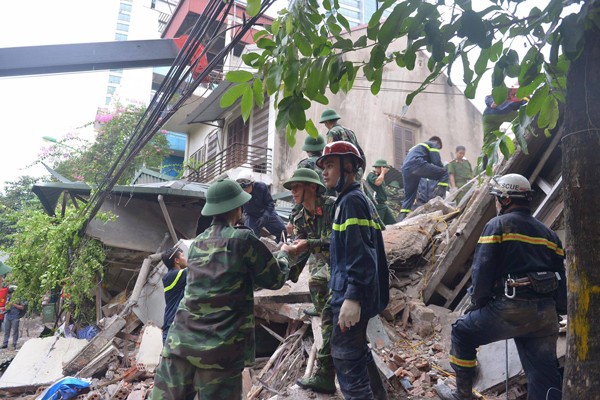 Rescuerers bring each brick and assets out of the house to find out vicitms (Photo: SGGP)
The four storey house gave way while the residents inside were all sleeping. Three first victims of the collapse were pulled out from the house by rescuers including Nguyen Van Thanh who was confirmed dead in Thanh Nhan Hospital, Nguyen Van Quang, Nguyen Thi Thoa. 
Later rescue team brought more four others including Nguyen Vinh Dua was born in 1983, Tran Van Dan (1986), Nguyen Hong Chien born (1999) and Nguyen Van Thang (1998) out of the collapsed house.

Over 300 local police, military, and firefighting officers arrived at the scene with dispatch shortly after the collapse. They had to carry each brick and assets in the collapsed house out to find out victims.

According to initial investigation is that the house was built over 30 years ago without foundation. It is too old. Moreover, the next house owned by Ms. Van is being renovated, partly causing the tumble. Van was granted a permit for her construction by local authorities. Currently police officers have blocked the house and Cua Bac Street.

Further investigation is being carried out.

Hanoi People's Committee Chairman Nguyen Duc Chung and leaders from the Department of Construction were rushed to the scene to directly instruct search and  rescue task. Mr. Chung urged related agencies to check other old houses in the region to issue warning to residents.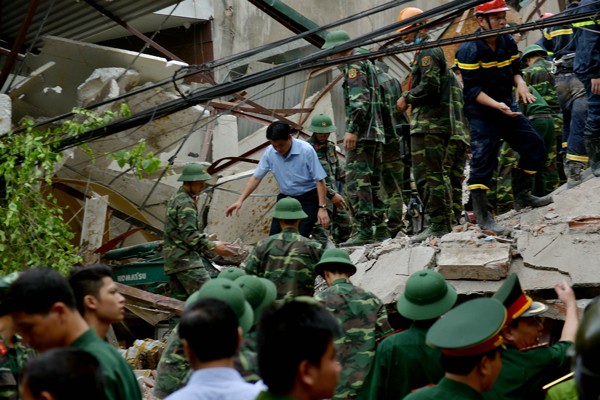 Chairman Nguyen Duc Chung supervise search and rescue mission (Photo: SGGP)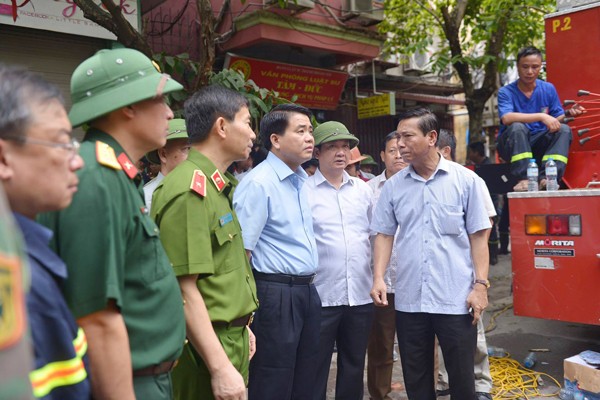 Hanoi's leaders are present at the scene (photo: SGGP)