A huge fire suddenly occurred at a wood factory in Bien Hoa city of Dong Nai province at midnight.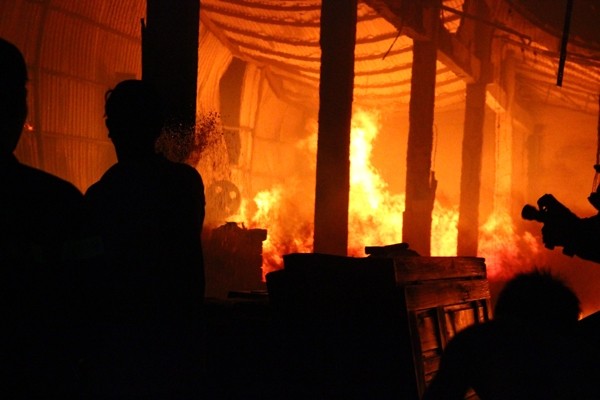 The flame burnt several hundred tons of wood
The flame quickly spread out 500 square meters and burnt several hundred tons of wood with total damage of billions dong. Fortunately there was no death in the fire.
Witnesses said that the big flame suddenly burnt in the factory with bad smelling. They quickly contacted with factory owner and functional forces.
As soon as receiving the information, firefighters and fire trucks attended in the scene. Because wood is easily ignited, rescuers suffered difficulties for localizing the fire.
By 6 am, the blaze was extinguished. The functional agencies have investigated reasons of the fire.