The International Fund for Agriculture Development (IFAD) will provide Vietnam US$ 43 million in soft loan to sustainably improve income and reduce climate vulnerability of farm households in northeastern Vietnam.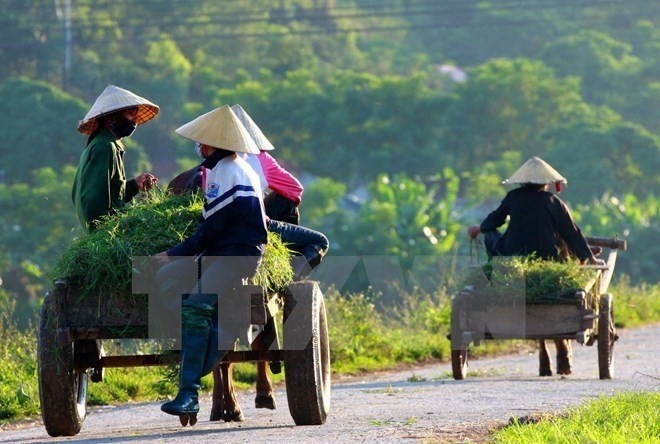 Illustrative image. (Photo: VNA)
The credit agreement was signed between Vietnamese Ambassador to Italy Cao Chinh Thien and IFAD President Kanayo F. Nwanze in Rome on March 24.
The Commercial Smallholder Support Programme in Bac Kan and Cao Bang will be run from 2017 to 2020 with a total investment of US$ 74.3 million, of which the IFAD finances US$ 43 million, the Vietnamese Government funds US$ 20.6 million and the project beneficiary provinces contributes US$ 10.7 million.
The project aims to improve access of about 30,000 poor and near-poor rural smallholders in Bac Kan and Cao Bang provinces to commodity and labour markets and enhance their capacity to adapt to climate change.
IFAD Country Director in Vietnam Henning Pedersen said Bac Kan and Cao Bang are among the poorest in the country where local people are vulnerable to unexpected life events, climate shock and the degradation of land and water resources. Approximately 90 percent of each rural person's total spending is to meet basic living costs, he noted.
According to the IFAD, Vietnam's high economic growth has lifted around 30 million people out of poverty over the past two decades. However, it also contributed to income inequality and environmental degradation. Rural areas have less than half the average per capita income of urban areas. Bac Kan and Cao Bang provinces have more than 70 percent of their population living by agriculture.
The project will provide the farm households with financial support and technical training while financing rural infrastructure development.
The IFAD has to date provided Vietnam with US$ 377.5 million in loans for 15 different projects and programmes, benefiting over 709,070 poor rural households across the country, since 1993.