The International Monetary Fund (IMF) Annual Report 2006 revealed some optimistic predictions about Viet Nam's economy in the next few years after WTO entry.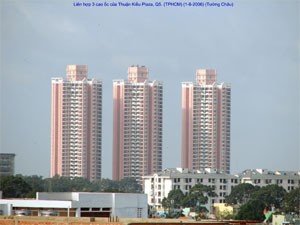 The southern hub of Viet Nam, Ho Chi Minh City contributes most to the country's development (Photo: T.C)  

According to IMF statistics, Viet Nam's GDP growth hit 8.4% in 2005, and the per capita income reached US$636.

In 2006, GDP is expected to reach the target of 8% thanks to the vigorous growth during the year-end months.

IMF predicted Viet Nam's GDP in 2007 may reach 7.6% despite many challenges post-WTO.

IMF also praised the country's achievements of stable growth and rapid poverty alleviation. With the government's determination to follow a market-oriented economy, Viet Nam has far been considered attractive by foreign investors.