The current trend to convert farmland to urban and industrial uses could pose food security problems, Cao Duc Phat, minister of agriculture and rural development, told Sai Gon Giai Phong.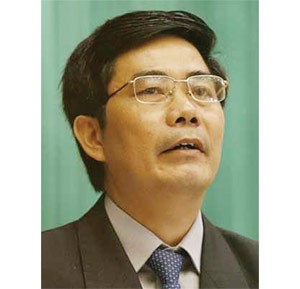 Mr. Cao Duc Phat, minister of agriculture and rural development
Minister Phat said that 500,000 hectares of farmland were turned into industrial areas in the past seven years. Paddy area shrank by 125,000 hectares last year. The farmland in key economic zones is encroached the most, about 50 percent of the nationwide total.
 
In 16 major cities and provinces across Viet Nam, some 89 percent of land that have been zoned for industrial purposes are fertile farmland.
 
About 15 percent of workers lost their jobs after the agricultural land they worked on was designated for another use, according a report by the Ministry of Labor, Invalids and Social Affairs.
 
With rapid industrialization and urbanization, less and less land will by used for agriculture, Mr Phat said. Agriculture is Viet Nam's strength so the country has to develop it, though industry is essential as well.
 
Viet Nam will lose over one million tons of rice a year, Mr Phat said. In the coming five years, the total amount of lost rice will equal the volume which the country now exports. This means that we will have no rice for export. In the long term, it will affect the country's food security.
 
The Agriculture Ministry is working with the Ministry of Natural Resources and Environment to limit the amount of farmland converted to industrial and urban uses, he said.
 
The ministry will compensate for the loss of farmland by expanding paddies to new areas and by building dykes to prevent farms from becoming submerged in salt water. It will also promote intensive farming techniques to increase productivity by two percent a year so that the food security will be ensured, he conluded.