The Government Inspectorate will pore over the equitization of many State-owned companies, land administration in some localities, industrial parks and urban areas, and the functioning of tax agencies, its chief has said.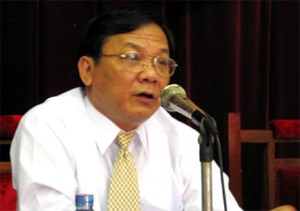 Inspector Tran Van Truyen
Inspector Tran Van Truyen told the media February 11 that the General Department of Taxation, Ho Chi Minh City Taxation and Ha Noi Taxation had lost VND11 trillion ($632 million) in the last three years because of violations in calculating and collecting taxes.

They illegally refunded companies that were not entitled to refunds and allowed many companies to delay payment, he said.

His agency has recommended to the Government to haul up organizations and individuals responsible for this and claim the lost amounts from them, he said.

Administration of land in HCMC's Phu My Hung urban area would be scrutinized this year, as would inspect equitization of five large State-owned enterprises -- Vietnam Post and Telecommunications Group, Shipbuilding Industry Corporation, Viet Nam National Textile and Garment Group, Bao Viet Financial-Insurance Group, and Vietnam Tourism Corporation, he said.

Sixty seven SOEs were inspected by January and many wrongdoings unearthed, he said.

Some had sold shares to ineligible employees and even those who no longer worked for them, many did not refund the money provided from the State budget or misused the money raised through equitization, he said.

Mr. Truyen said his agency would file a report to the Government on these offences.