Two Nobel laureates Robert J. Aumann, Nobel Memorial Prize winner in Economics 2005, from Hebrew University of Jerusalem and Daniel L. McFadden, Nobel winner in Economics 2000, from University of California, Berkley will attend the 7th international APET (the Association for Public Economic Theory) conference, to be held on July 31 - August 2, 2006 in Ha Noi.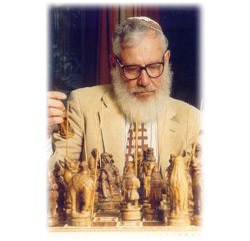 Robert J. Aumann, a Nobel winner, will attend the 7th international APET conference in Ha Noi
This is the first time Viet Nam hosts this convention. Over 100 Vietnamese economists and more than 200 scientists from scientific research centers and universities of 37 nations will take part in the workshop, according to the organizers.
Dr. Bui Anh Tuan, a steering member said, "We hope that PET 06 will pave the way to academic exchange in future and encourage researches on economies of Asia and Viet Nam, especially on public management, a new research field in Viet Nam."
Contributed papers are solicited in all areas of public economics, including applied, empirical and theoretical research, and in related fields of economics, such as game theory, computational economics, labor and development.
An important subtopic of the conference is the applications to the economies of Asia and Viet Nam.
PET 06 Ha Noi will be organized by APET in cooperation with the National University of Economics of Viet Nam.