An estimated 2,000 people joined a blood donation festival, which kicked off in Nha Trang City, the central province of Khanh Hoa on July 16.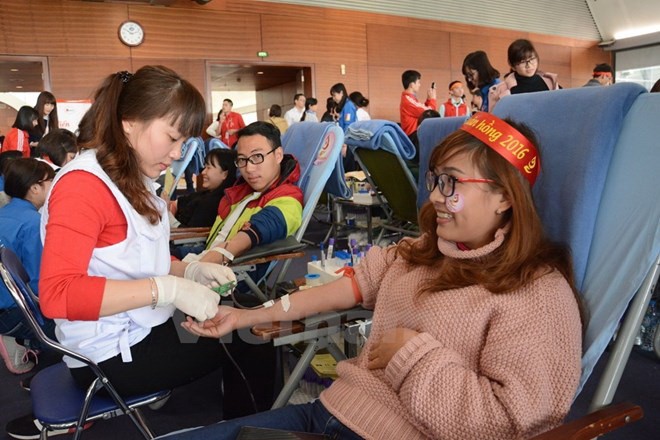 Young people donate blood at the Red Spring Festival in Febuary in Hanoi (Photo: VNA)
According to the Khanh Hoa Steering Committee for voluntary blood donation, about 2,000 units of blood were collected in the first day of the festival.
As part of the Red Journey Programme 2016, which has been arranging across the country with the serve of 130 volunteers, the event aims to meet increasing demand of blood in the summer, and promote exchange among volunteers in the blood donation work.
Jointly organised by the National Institute of Hematology and Blood Transfusion and the Nhan Ai Vong Tay Viet JSC and the VTV24 News Centre of the Vietnam Television since 2013, the Red Journey Programme has gone through 40 provinces and cities nationwide, collecting nearly 60,000 units of bloods.
It also contributes to raising public awareness of the significance of voluntary blood donation.