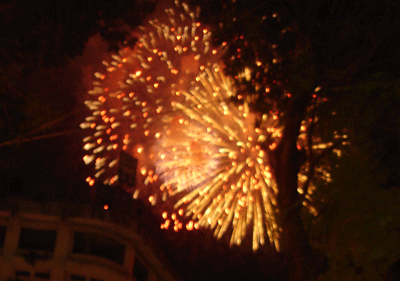 Kon Tum Province will hold 8 firework displays on Tet Lunar New Year eve (Photo: Phuong Uyen)
At midnight of Tet Lunar New Year, eight locations across the highland province of Kon Tum will welcome the Year of the Dragon with a spectacular 15 minute display of fireworks.
The displays will be held at the 19/5 Hall Square in village No.2 in Sa Thay District; the Tu Mo Rong, Kon Plong, Ngoc Hoi District Centres; the 24/3 Square in Plei Kan Town in Dak Ha District; and the 24/3 Square in Dak To District.
Kon Tum City will hold 2 displays on 16/3 Square and the Dak Bla River embankment.
The firework displays will begin at the dot of midnight on Tet Lunar New Year eve and will last for 15 minutes.