A journalist from the Republic of Korea has recently published a book about Vietnam, portraying the country as dynamic, proud and brimming with potential.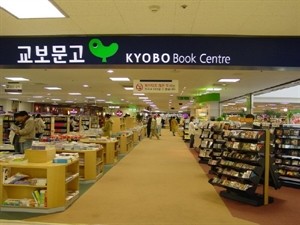 A Passage through Vietnam is one of the best-seller books at Kyobo Bookstore. (Photo. Nguồn: visitkorea.or.kr)
Kim Sun-han's 400-page book, titled 'A passage through Vietnam', draws parallels between his homeland and Vietnam. He draws similarities between their peoples' high opinion of learning, the Confucius influence on culture and the extensive rebuilding that has taken place following war.
The book, which includes illustrations, highlights Vietnam's unique culture, landscapes and people, who it describes as brave and resilient during times of conflict and clever and creative in the time of national rebuilding.
With seven years of experience as a resident reporter in Vietnam, Kim does not only talk about the good side of Vietnam but also its persistent problems, including the widening inequality gap between rich and poor and the struggle to restructure State-owned corporations.
The book, Kim's second one after his first, 'Vietnam Report, was' published in 2007, has immediately entered the list of six bestselling books at Kyobo Bookstore, the RoK's biggest book chain.
During his working periods in Vietnam (2003-2006, 2009-2012), Kim wrote over 2,000 stories about Vietnam's development, helping the Korean people to enhance their understanding of a country he described as Asia's "young tiger".
Kim, who considers Vietnam as his second home, was awarded the 'Peace and Friendship Among Nations' insignia by the Viet Nam Union of Friendship Organisations in 2012.-VNA