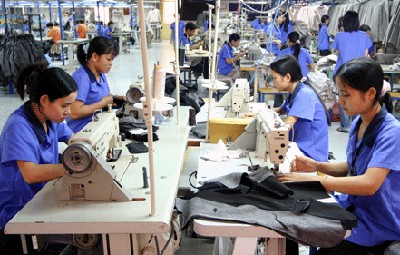 Workers in Binh Tan District will have chance to receive training to increase their skills
The Labour Union in Binh Tan District of Ho Chi Minh City has just announced the launch of a vocational training programme for workers, aimed at increasing workers' skills.
The total expense of the programme is expected to be around   VND1.1 billion (US$ 52,859).
Nguyen Van Hanh, Chairman of the District's Labour Union, said that the programme will support workers with scholarships and interest free loans for training.
This year the union plans to provide 15 scholarships and refresher training to 500 workers.
Currently, over 9,000 enterprises are operating in Binh Tan District with around 220,000 workers, 70 per cent of who have not received any training at all.