An airport will be built in the northern mountainous province of Lai Chau to serve both civil and military purposes.
A planning scheme for the airport was announced by the Ministry of Transportation and the Lai Chau People's Committee at a ceremony in Lai Chau on June 13.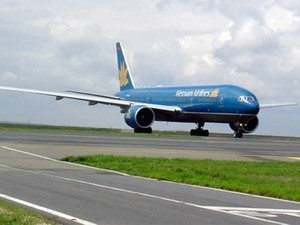 Photo: Vietnam News Agency
The Lai Chau airport, located in Tan Uyen town, 60 km southwest from the centre of the provincial capital, is scheduled to be put into operation in 2012, with a target of welcoming 7,300 passengers per year.
The airport will include a terminal, which will be capable of handling 40,000 passengers and 100 tons of freight a year. That figures are expected to reach 110,000 passengers and 300 tons of cargo after the airport is upgraded in 2030.