The Lake Side Hotel in Hanoi's Ba Dinh District has been caught with its pants down, figuratively speaking, and not for the first time.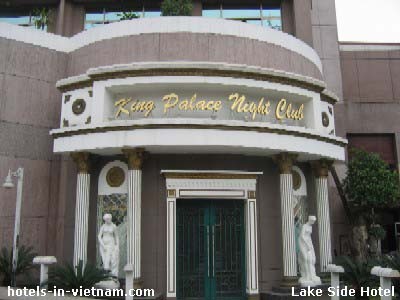 The nightclub of the Lake Side Hotel
An early morning swoop on Binh Minh Hostel and the Thuy Quynh Hotel by police yesterday netted six young women from the Lake Side entertaining men in the guest rooms (rates by the week, day and hour).
After subsequently raiding the Lake Side's King Palace nightclub, the cops took 43 people down to the station, among them six hookers, five pimps, eleven hostesses and several johns and security men.
They also detained the club's manager, Lo Szu Yen from Taiwan, China.
All the offenders admitted their guilt.