General Secretary of the Lao People's Revolutionary Party and State President Bounnhang Volachith will pay an official friendship visit to Vietnam from April 25-27.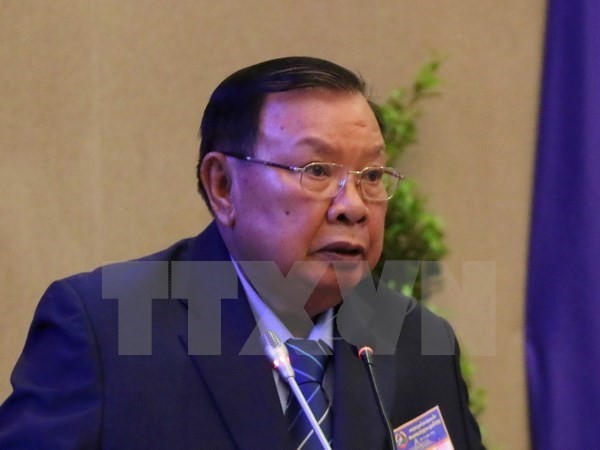 Lao Party General Secretary and President Bounnhang Volachith (Source: VNA)
The visit will be made at the invitation of Vietnamese Party General Secretary Nguyen Phu Trong and State President Tran Dai Quang.
Vietnam established diplomatic relations with Laos on September 5, 1962.
Vietnamese investors have, so far, poured 4.9 billion USD in the neighbouring country, helping create jobs for about 40,000 Lao labourers.
Laos ranks first among 68 countries and territories Vietnam has invested in, while Vietnam is placed second among countries investing in Laos.-VNA