Police of Yen Bai province late on August 18 commenced legal proceeding against an extremely serious shooting that killed two senior officials of the northern mountainous locality.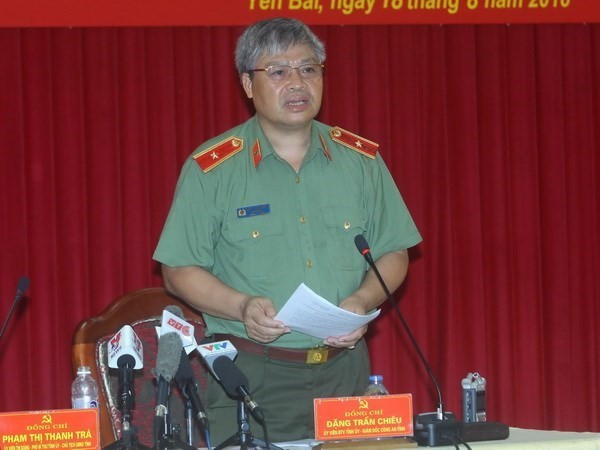 Dang Tran Chieu, Director of Yen Bai's Police, speaks at a press conference on August 18 to give further information on the shooting (Photo: VNA)
Major General Dang Tran Chieu, Director of Yen Bai's Police, said the decision was made as the documents and evidence collected by authorised agencies showed signs of a "murder" crime as stipulated in Article 93 of the Penal Code.
He said although the perpetrator was dead, the legal proceeding was still launched so investigators could figure out the motivation behind the shooting, and identify any accomplice of the killer, if there is, and related matters.
If the investigation finds no other individual involvement in the shooting, the probe will be halted, Chieu added.
At about 7am of August 18, Do Cuong Minh – head of the province's forest protection agency – came to the office of Secretary of the provincial Party Committee Pham Duy Cuong and shot in his forehead.
Minh then moved on to the nearby office of Ngo Ngoc Tuan, Chairman of the provincial People's Council and head of the provincial Party Committee's organisation board, and shot to his chest.
After that, Minh gunned himself down at Tuan's office.
Shortly after the incident, the two provincial officials and Minh were sent to the General Hospital of Yen Bai. However, Cuong and Tuan were pronounced dead at 1:05pm while Minh died at 3:26pm the same day.