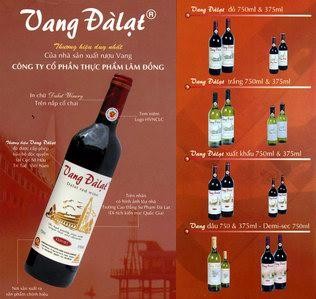 Da lat wines
The wine served in the upcoming APEC summit will come from the Lam Dong Foodstuffs Joint Stock Company, the Ha Noi Wine Company and the Thang Long Joint Stock Company.
Lam Dong Foodstuffs will provide 1,000 bottles - 300 Dalat White, 350 Dalat Superior Red and 350 Dalat Premium Red.
Dalat wines, which have won the "Vietnamese High Quality Goods" tag for six years running, are made from grapes or mulberries with the traditional fermentation process.
The idea of serving only Vietnamese wine to the APEC leaders was a government decision.