The Deputy Minister of Construction has confirmed that prices of houses for low-income earners will rise only by 5-10 percent in the future.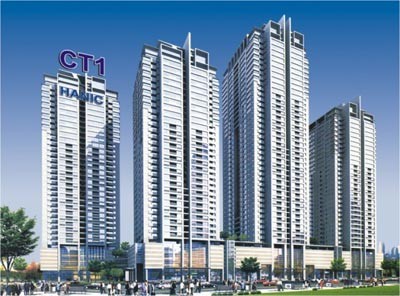 An artist's impression of CT1 building, an apartment building for low-income people, in Ngo Thi Nham Ward in Ha Dong District, Hanoi (File)
Nguyen Tran Nam, Deputy Minister of Construction, made the statement to refute the rumor that prices of houses will increase by VND14-15million from VND9million per square meter by late 2010.
 
He said houses in the first housing project for low-income earners in Ngo Thi Nham Ward of Ha Dong District in Hanoi were offered at VND9 million per square meters in 2010 but now the price might go up to VND9.9 million per square meters.
 
Mr. Nam said prices of houses for low-income people can't soar sharply, because these commercial houses are regulated by the Government in terms of area, pricing and beneficiaries of the houses.
 
Besides, many enterprises have participated in building the houses and to maintain competition amongst them they will not hike prices sharply.
 
Some enterprises have yet to quote their rates because they are revising costs since construction costs have gone up, he added.
 
According to the Construction Ministry, the country currently has 190 housing projects for low-income residents, worth over VND28trillion.
 
After completion, these projects will provide 170,000 apartments to 700,000 low-income people. In Hanoi alone, this project will supply 25,000 apartments.