Viet Nam and the U.S should further discuss their bilateral relations with sincerity and responsibility, as they have many reasons for boosting ties, said U.S. Senator Jim Webb during a meeting with the press in Ha Noi on Wednesday.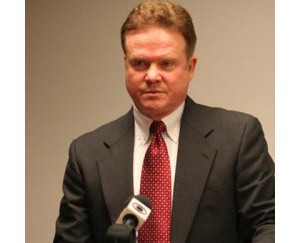 US Senator Jim Webb

The visiting U.S. Senator for Virginia had the meeting to field questions from local and foreign reporters about Viet Nam-U.S. relations.

The senator said he was impressed by the socio-economic and cultural achievements made by the Vietnamese people in recent years, and that the U.S. visit of Vietnamese President Nguyen Minh Triet had turned a new page in the two countries' relationship.

He added that he was ready to be the link in boosting relations between the two countries, particularly in the fields of external affairs, economics, veterans and army.

Relating his specific action plans in support of the Vietnamese community in the U.S., he described projects aiding study of the American legal, political and cultural system as well as activities aimed at mending the rift between Vietnamese people living in the U.S. and those in Viet Nam.