Farmers in the Mekong Delta have entered the peak harvest time of winter spring rice crop since March, enjoying good prices.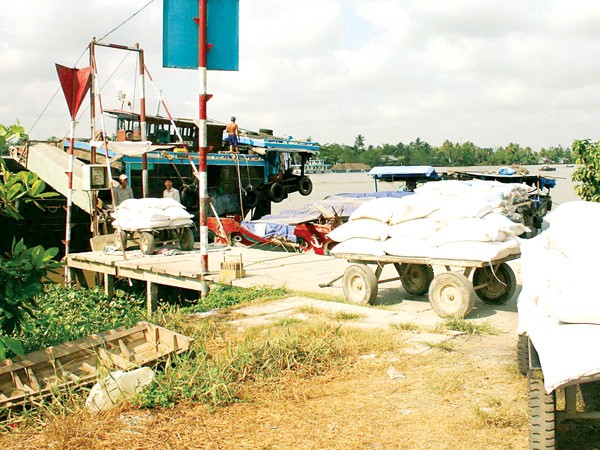 Rice bags are transported aboard at a river wharf in the Mekong Delta (Photo: SGGP)
At present, a kilogram price swings from VND4,900-5,300 depending on wet or dry rice, up VND300-400 on average compared to before the Tet holiday.
 
With the cost price of VND3,700-3,800 a kilogram this crop, farmers will earn a profit of about 30 percent if selling price tops VND5,000 a kilogram.
 
The Mekong Delta cultivates 1.5 million hectares of winter spring rice with the output estimated to reach 11 million tons.