The hydro meteorological station in Ben Tre province forecast heavy rainfall on December 25-26 with the precipitation of from 50-100mm and higher in places.
Districts including Thanh Phu, Ba Tri and Binh Dai have experienced increasingly strong winds which might reach level 8-9 moving 62-88 kilometers an hour from noon today.
Local authorities have displaced 22,154 people from areas vulnerable to Typhoon Tembin and called on 55,493 people to remove from unsafe houses.
Coastal districts in Tien Giang province have also undergone heavy rainfall. The province has been working to relocate over 36,000 residents from storm affected areas. Evacuation is expected to complete this afternoon.
Authorized agencies in Ngoc To Commune, My Xuyen district, Soc Trang province have taken 411 households from the My Thanh river to shelters.
Shrimp farmers in Soc Trang, Ben Tre, Tra Vinh and Bac Lieu provinces have worried that heavy rain will put an excessive volume of fresh water into shrimp ponds and cause damage because of suddenly environmental change.
Chairman of Kien Giang province People's Committee Pham Vu Hong said that the province has implemented many measures to cope with Typhoon Tembin.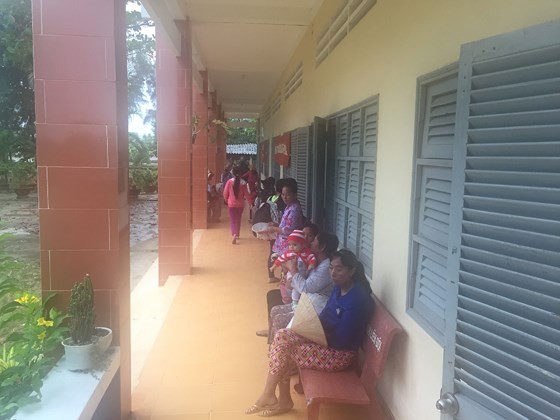 Residents at a shelter in Tan Phu Dong district, Tien Giang province (Photo: SGGP)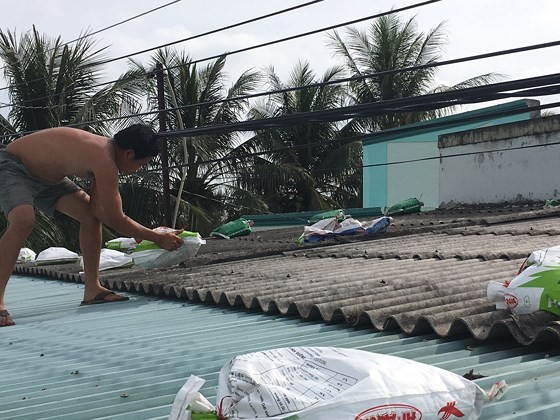 A man fortifies his house to cope with Typhoon Tembin (Photo: SGGP)