On May 10, the Growing Department of the Ministry of Agriculture and Rural Development announced that in the 2008 summer-autumn rice crop, the Mekong Delta provinces have actively widened the cultivated land to reach 1.5 million hectares, the highest it has reached within the past 5 years.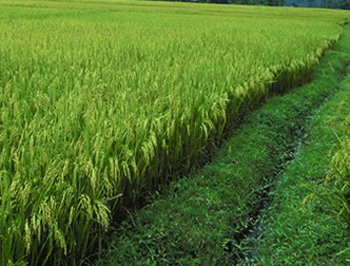 A rice field in the Mekong Delta
With the average expected productivity above 46 quintal/ha, the yield of rice in the whole area will reach approximately 7 million tonne/ha, guaranteeing adequate production of rice and increasing Viet Nam's export resources as well.

The main provinces in Mekong Delta are An Giang, Dong Thap, Tien Giang, and Vinh Long also extended the cultivated area as much as possible. Farmers in the Mekong provinces are asked to conform to a strict seasonal schedule, insect prevention, and irrigational system consolidation.