The southern province of Dong Nai held a memorial service on October 13 dedicated to soldiers who died in Xuan Thanh ward of Long Khanh town during the offensive against US forces in early 1968.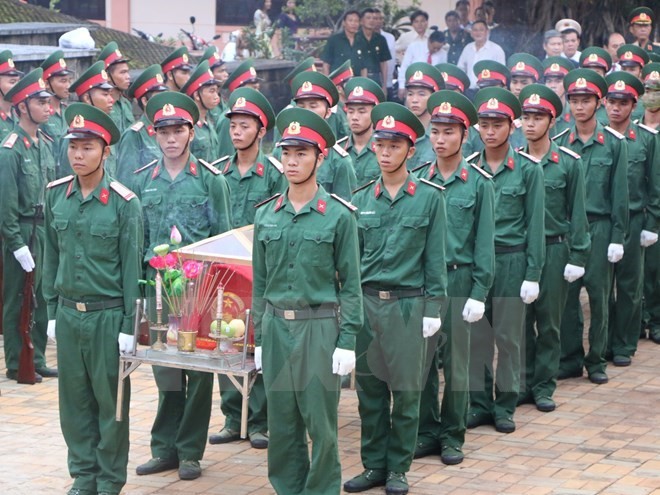 The memorial service (Source: VNA)
The remains of these soldiers and their personal belongings were found in a mass grave last June with another single grave found a month later.
The soldiers, identified as belonging to Companies 814 and Xuan Loc of Dong Nai province, laid down their lives during the struggle in the 1968 Lunar New Year (1968 Tet Offensive).
Following the memorial service, the remains were laid to rest in the Long Khanh Martyrs' Cemetery.
In recent years, Dong Nai has discovered a number of mass graves in Long Khanh town, which was once a contentious battlefield of the south-eastern front in the resistance war against US forces, especially the 1968 Tet Offensive, since the enemy considered the area a "steel door" that shielded Sai Gon (now Ho Chi Minh City) from the east.