The Vietnam Chamber of Commerce and Industry (VCCI) and the Vietnam General Confederation of Labour (VGCL) fell short of fixing the minimum wage increase for 2016 during a meeting in Hanoi on August 25.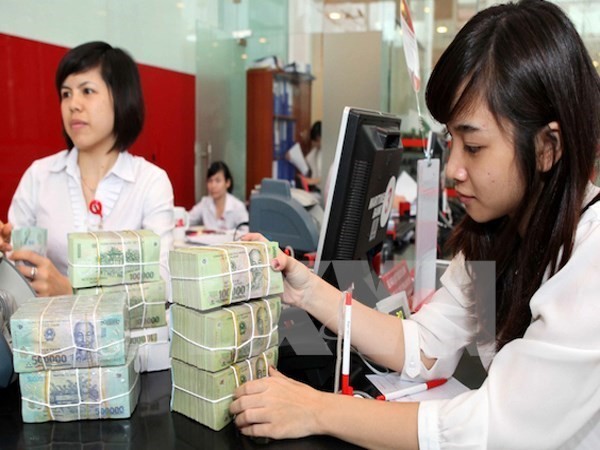 Illustrative image (Source: VNA)
The VGCL, representing employees, proposed a 16.8 percent pay hike while the VCCI – representative of employers, recommended a mere 10 percent, according to Deputy Minister of Labour, Invalids and Social Affairs Pham Minh Huan when briefing about the outcomes of the second meeting of the Vietnam National Wage Council.
If the third meeting, slated for September 3, fails to reach a consensus, the Council will decide the final solution to submit to the Prime Minister for approval, Huan said.
VCCI Vice President Hoang Quang Phong insisted that the 10 percent hike is reasonable, given a 3 percent productivity rise and 1-3 percent Vietnamese dong depreciation.
If the minimum pay climbs 10 percent, businesses in fact have to shell out 17-18 percent inclusive of social insurance for workers, meaning that they have to pay an extra amount of 30-45 percent compared to 2015.
VGCL Vice President Mai Duc Chinh raised the fact that about 8 percent of employees nationwide earn more than VND5 million (US$230) per month, which is enough to cover only necessities.
He suggested the Council make field trips to industrial parks to learn about workers' lives, and emphasised that the 2016 pay rise should at least be equal to the 2014 level, or 14.6 percent.

Related article:
Minimum wage increase might shock businesses, expert