Minister of Agriculture and Rural Development Cao Duc Phat yesterday led a delegation to inspect upgrading progress of the first irradiation establishment in the northern region in Hanoi.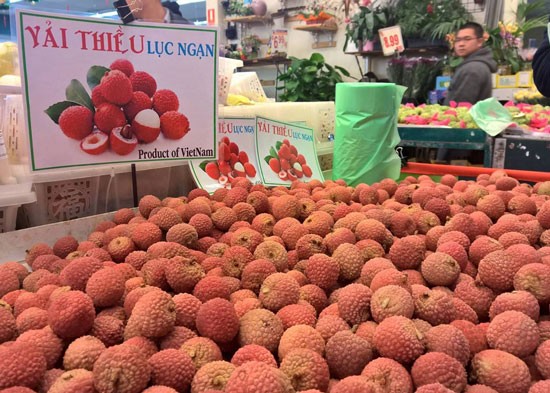 Vietnamese litchi in Melbourne, Australia
The establishment located at the Hanoi Irradiation Center is being upgraded to meet demand of litchi and longan exporters who have to transport the fruits to two irradiation centers in the southern region for treatment.
After completion, the establishment will better treat litchi and longan to meet food hygiene and quality standards of import markets such as the U.S. and Australia.
The line will be able to irradiate 20-30 tons of litchi or longan a day.
Investment capital for the establishment totals VND30 billion (US$1.38 million), said Hanoi Irradiation Center director Dang Quang Thieu.
Besides the establishment, the center plans to build a cold storage system to preserve the fruits after irradiation preventing bacteria contamination but faces short of fund.

Minister Phat said that he would talk to Minister of Science and Technology and relevant ministers next week to give the center with financial assistance this year.
It is costly for export companies to transport farm produce from the northern region to two irradiation centers in the southern region.