The organizing board of Miss Viet Nam Pageant 2008 must submit a report on the operation of the contest to the inspectors of the Ministry of Culture, Sports and Tourism, said Minister Hoang Tuan Anh on Monday.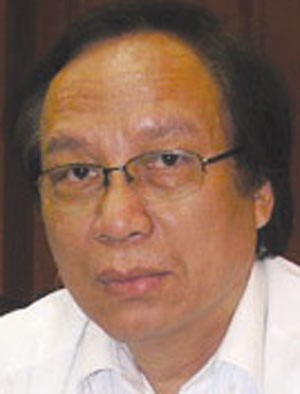 Deputy Minister Le Tien Tho  (Photo: SGGP)
According to Deputy Minister Le Tien Tho, there will be no change related to the education level of contestants in the national beauty pageant. Every registrant must prove she is a high school graduate before entering a national beauty contest, Mr. Tho said.
 
A proposal that contestants need only attend high school was submitted and discussed in official meetings, Mr. Tho said. However, this proposal was not approved.
 
"We already requested that the organizers will report all their operations at the pageant and submit later to our inspectors," said Mr. Tho. "After analyzing the report, we will decide whether the operation was against the regulations of the ministry or not, and will immediately and accurately report the result to the public."
 
"I don't eliminate the possibility of taking back the crown of the current Miss Viet Nam, Tran Thi Thuy Dung if the inspectors find serious faults in the operation of the pageant, said Mr. Tho.
"Moreover, for the individuals who were at serious faults in the pageant, maybe they will be punished by criminal law", he added.
 
Mr. Tho also confirmed that currently the ministry has sole responsibility to verify the failures in the pageant and report the results to public.
 
No concrete answer was made by him when asked about the fault of the ministry in authorizing the contest without verifying that the regulations made by the organizing board were in compliance with those of the ministry.
 
"The question whether ministry made mistakes in authorizing the pageant will be answered in the inspector's report", he said
 
"The ministry also made a draft to tighten the responsibilities with the expectation that there will not be many beauty pageants in a year," Mr. Tho added. "Firstly, some local small beauty pageants will not able to use the title 'Miss' to honor their winners. Later, the process of authorizing a national beauty pageant will be done more seriously and strictly. Moreover, there is a proposal that the jury boards of the semifinal and final rounds of any beauty pageant must work separately to ensure the unprejudiced results."
 
Related articles:
Crown Stays Steady on Miss Vietnam's Head
Did Miss Viet Nam Pass Her Test?